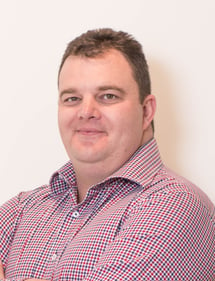 As another year draws to a close, I just wanted to take this opportunity to thank all our clients and industry professionals who have supported us this year. You keep us motivated, engaged, and at the top of our game.
As I reflect on the successes, I am incredibly proud that we have been able to continue to grow our business and support more of the industry. We added seven staff this year, with two more starting in January, opened a new region and began investing in technology and systems to provide an even better banking outcome.
We are really excited about what is ahead.
The Agri sector has grown and thrived off the back of long term, stable thinking and in a year that has felt like an incredible amount of short-term decisions have been made it's important to stop, reflect and remember the journey that you're on and celebrate the steps you have taken towards achieving that overall vision. You might find you have gone further than you realised!
As Cam Black has written for us in his first article below - as an industry, we can be hard on ourselves and it's so important we stop once in a while to smell the roses.
Have a safe and enjoyable Christmas and New Year, and we look forward to working with you all again in the 2021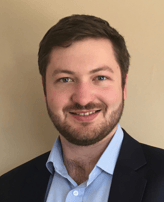 Don't forget to stop and smell the roses (or silage)!
Cameron Black
Associate Client Director
At Times, 2020 has been a Challenging Year
Constant change and uncertainty (more than normal) has meant we have all been having to adapt quickly to shifting conditions. Covid-19 and the impacts of managing the lockdown as essential services, environmental regulations, weather, access to capital, staff shortages and the ever-present public eye have all played a part in the stresses that have been put on farmers this year.
These things do not seem to be going away, but it is important that we don't let this make us lose sight of all the positives.
As an industry, agriculture has made massive headway over the last few years.
Improving environmental management, profitability, reductions in overall debt loading (as outlined in our article here) to name a few.
It is important to acknowledge this, as well as the positives on your own farm, because if you don't appreciate and celebrate the wins – certainly no-one else will!
In the New Zealand Agri Sector, we are not very good at celebrating our successes.
As a rule, we get so busy in the day-to-day activities, that we do not fully appreciate what we have achieved, nor do we take a moment to enjoy the fruits of our hard work. We are good at picking out things that haven't gone to plan or that need to be improved (and this can be important at times too), but seldom do we truly appreciate what we have done right.
On farm, it can be relentless. There is always something on the go. From calving/lambing straight into mating/tailing and weaning, with plenty of other challenges thrown in between. Sometimes it can be hard to find the time to come up for air.
As we wind up to Christmas and the New Year, give yourself a chance to reflect on what has gone well this year.
The wins that you've had – be they big or small - be proud of yourself and what you have achieved.
Make sure that at some point you stop, look around, take a deep breath - and get a whiff of that fresh silage!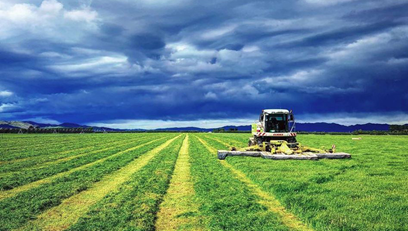 At NZAB, we are no different. It has been a busy year – with massive new growth as we have welcomed seven new staff members, and many new clients into the NZAB family.
There hasn't been much time to reflect on the journey to date, but when we do, we are exceptionally proud of the relationships that we have built, and the exciting progress that our clients have made over the past three years. It is incredibly rewarding to watch the progress that is being made in the industry, and our client's businesses.
Merry Christmas to you all!