Dairy Farmers Firmly on the Podium for Fastest Debt Repayment.
As we shift our focus to the next crisis thrown our way, we wanted to first take the time to call out the exceptional job being done by dairy farmers as they reduce the debt taken on over the downturn. They are well and truly leading the pack, and it shows what can be achieved when focus is applied in the right areas.
We posted a piece last week showing how much debt had been repaid by farmers over the September to December quarter – a huge $590m, but we have taken a closer look at the data, and here is what we have found: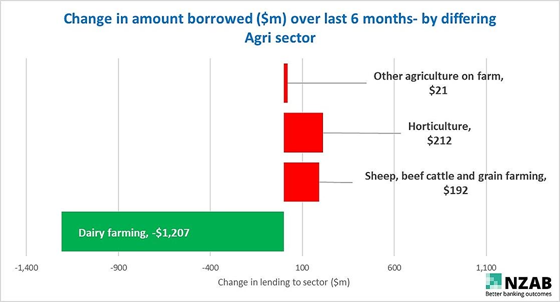 The results are stark. Dairy farmers are repaying debt like never before.
While there have been some modest increases in most ag sectors, dairy farmers have repaid a very significant $1.2bn over the last six months.
To put that number into context, if the dairy industry wanted to repay all of its debt over a 20 year period, it would need to repay around $1.2bn a year. They've done that in six months!.
We know there have been some one off repays (like c. $246m back to farmers on the West Coast after their sale of Westland co-op to Yili) but $1.2bn is huge, particularly given this is the time that overdrafts start to run higher (January is often the peak requirement).
It'll be interesting to watch this pattern and see where it heads from here
In the meantime; Dairy Farmers- please take a bow