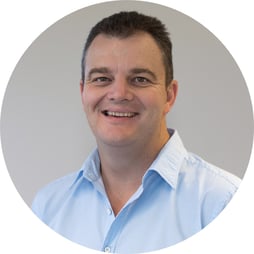 It's not every day that you get to welcome one of New Zealand's most senior and respected Agribusiness Bankers to our team, which is why we're absolutely delighted to have Cam Blain join NZAB as part of our Christchurch team.
I've known Cam personally for a long time and his genuine desire to help farmers grow their businesses has been clear to me and this makes him a perfect fit for our business.
Cam is our 18th team member. That's a milestone we are reflecting on proudly as a business. We started with a mission to help farmers take control of their finances in order to ensure they get what they deserve. The greatest litmus test of our success has been not just our growth, but that it has come almost exclusively from word of mouth and referrals from our customers.
The journey ahead looks exciting. It feels like we are just getting started. We're investing heavily in our offering to bring more value to our customers and insights to support their business objectives, so watch this space!
Thank you to all of our customers for your ongoing support. If any one in your wider network would like to talk to us about how we might help, please pass on our contact details or we would be happy to give them a call.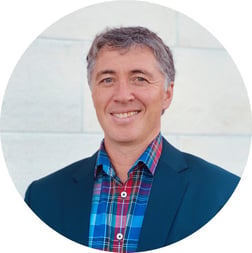 Cam Blain
Client Director - Canterbury
Cam has a huge amount of experience with over 23 years in the agribusiness banking industry. He's had a wide range of experience - managing an extensive range of clients over that time from smaller scale operations in the Southern Hawkes Bay to growing and managing one of the largest Corporate Agri portfolios in the country. He has been a stalwart of the Canterbury agriculture scene for the better part of two decades.
Cam was born and raised on a mixed cropping farm in Central Canterbury and has an ongoing involvement in a farming business in Mid Canterbury along with a small block near West Melton where he, his wife Lucy, plus their three lads reside.
Whenever we would talk to Cam's clients, they would remark how he took the time to get to know them personally and as a result establish a solid long term relationship. He works incredibly hard to consistently get the right outcomes for them.
Cam gets a real kick out of developing proposals and future growth strategies with clients, tailored specifically to their aspirations, but also challenging their assumptions. He's always bringing a different view to the table whilst offering sound and practical advice to ensure the right outcomes are achieved.
You can reach Cam directly on 029 200 8101 or email him at cam.blain@nzab.co.nz
Give us a call on 0800 NZAB 12 or email info@nzab.co.nz. We'd love to hear from you.