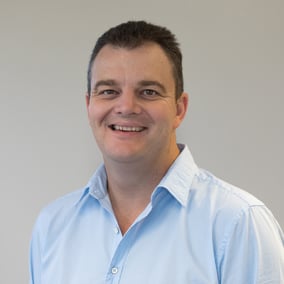 We're absolutely thrilled to welcome two new team members to NZAB, on the back of strong support from our growing customer base.
With the huge growth down in Southland being led by Michael McKenzie, we welcome Grant Dermody as Client Director to work alongside him, as an advisory lead.
Likewise in Palmerston North, Brendan's team is expanding yet again and we're delighted that Charlotte Grogan has agreed to join us, again in the position as Client Director.
We love working on behalf of our farmers to make them truly at the centre of their financing needs and give them the confidence and direction to grow and also the ability to sleep at night.
We're up to 17 staff now, across NZ, and we're not finished. We're going to keep cherry picking the best people in banking and finance and unleash all their skills and experience into your camp, so farmers can truly get what they deserve from their banking relationship.
We very much appreciate all of our customers, both old and new. We work hard for them and they reward us by telling their business peers - about NZAB and how we could be part of their own growth story.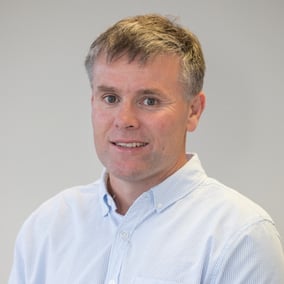 Grant Dermody
Client Director - Southland
Grant is an energizer bunny. The man is just full of energy- which must be because of the three girls he had to raise with his lovely wife!
He joins us from over 20 years in banking- where he has served customers, led people and built growth strategy for banks and farmers alike.
Alongside his superior financial skills, He's got a really deep background in coaching and psychology – he's great at listening and seeking first to understand a farmers "why". From there he's great at laying out their story and helping them build, shape and then articulate it so they can get the things they want in life – financial, family and personal growth.
And he does this in a way that's not complicated and brings incredible focus to the business through distilling complexity into magnified simplicity. Grant says to us that's it great to have all the best ideas, but knocking them into the 2-3 things that will drive success is where the rubber hits the road.
He's also tenacious and no nonsense which we've already seen in his few short weeks at NZAB. A veritable dog with a bone, and once engaged he never gives up for his customers.
Grant's a generational, totally devoted (to a fault!) Southlander, which makes him a great fit with current Southland Client Director Michael McKenzie. He lives and breathes Southland and has worked across three different banks in the region. If there's anything about banking to be known, Grant is it.
We can't wait to set Grant free in Southland for your benefit!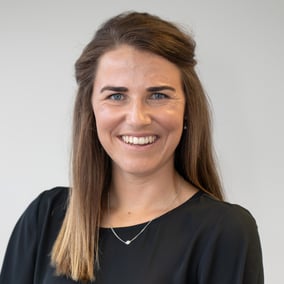 Charlotte Grogan
Client Director - Manawatu and Taranaki
Curiosity does not kill the cat with Charlotte!
She loves to ask questions and is super quick to build really neat relationships with farmers. Sure, she's super smart, with a massive background in managing complex banking situations, but it's her personable nature that people are drawn to from day one. People just want her in their business due to the huge amount of energy she brings to understand their farming business, where they've come from and what their bullseye for the future is.
In short, she just really loves people!
Charlotte has had a background in both Banking and with Dairy NZ. That's a really unique skillset- the cross over between operational farming, systems and information and into presentations, articulation and negotiation of a banking outcome. She's had some really tough assignments in the past so that personable nature can change up a gear for her farmers when required to drive outcomes through. Make no mistake, Charlotte loves getting things done.
Alongside the busy role with us, her and her husband, Tom farm 160ha at Aokautere, just out of Palmerston North, as a high pace breeding and finishing operation. She knows what it means to farm – and how to organise multiple demands in a logical and efficient manner.
Drop us a line so you can meet Charlotte and experience what we're all raving about here.
Contact us anytime via our website www.nzab.co.nz or email us directly on info@nzab.co.nz