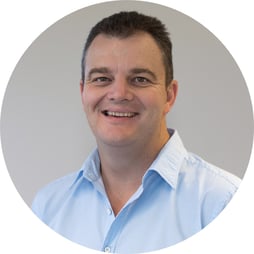 We're rapt to announce that Jordain Adams has joined our Canterbury team alongside Nathan, Nick, Cam and Cameron. We've been able to work alongside Jordain in her previous role with a local corporate Agri-banking team and her work ethic and style really impressed us, so we are delighted she has chosen to join our team for the next stage of her career. Read below for a bit of Jordain's background.
Jordain joins Charlotte, Grant and Cam Blain in filling new roles created this year so far to meet the increasing demand for our services.
It's an exciting time for our company as our customers are really seeing the financial benefits of the hard work and careful planning that has been central to our strategy over the last few years. It gives us confidence to continue to invest in our people, our technology platform and our customers to ensure that we remain the leaders in our field.
We're still on the hunt for more of the best people. We are creating roles across New Zealand and would love to talk to more likeminded professionals who want to know more about what we do and why it makes a difference.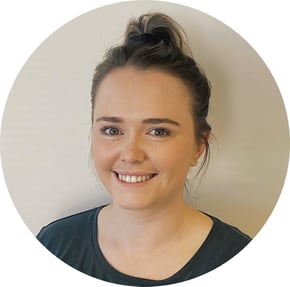 Jordain Adams
Associate Director - Canterbury
Jordain began her career in Agribusiness working for a major Agribusiness bank for the past four years. Throughout this time she has had experience in multiple lending tiers, including most recently, Agri corporate.
Growing up on a sheep and beef farm in Hindon, Otago, Jordain has a passion for all areas of our primary sector. This strong sense of purpose is invigorated by her ethos - "To create a positive impact in every situation I face in life. My motto and attitude in life: 'First on the dancefloor, last to leave-both metaphorically and literally!"
Her study involved gaining a Bachelor of Commerce (Agriculture) from Lincoln University.
She is now based with her partner James on a 1350 cow farm in Mid Canterbury and also spends spare time on farm with her dog Basil or at the gallops and trots cheering along with friends.
Already she's making an impact in the community-being the Mid Canterbury Regional Leader on the Dairy Woman's Network Trust Board.
Talking to Jordain about what she values the most in her role -
"Its getting to know our farmers, their families and what they are about-then being fortunate enough to make a difference and help them achieve goals and key milestones.
I love problem solving and looking at alternate ways to do something-having an end result/goal and then figuring out ways to get there and coming up with a solution that turns out to be a great outcome for all involved"
You can reach Jordain directly on 027 589 0347 or email her at jordain.adams@nzab.co.nz

Who is NZAB?
Farming's very complex and you can't be an expert in everything. That's why the best farmers gather a specialist team around them. Our specialty is better banking outcomes for our clients.
There's no one better to work alongside you and your bank. With a deep understanding of your operation and our considerable banking expertise, we can give you the confidence and control to do what you do best.
We've been operating for four years now and we're right across New Zealand. For an introductory no cost chat, pick up the phone and talk directly to one of our specialists on 0800 NZAB 12.
Or if you prefer, Visit us at our website or email us directly on info@nzab.co.nz