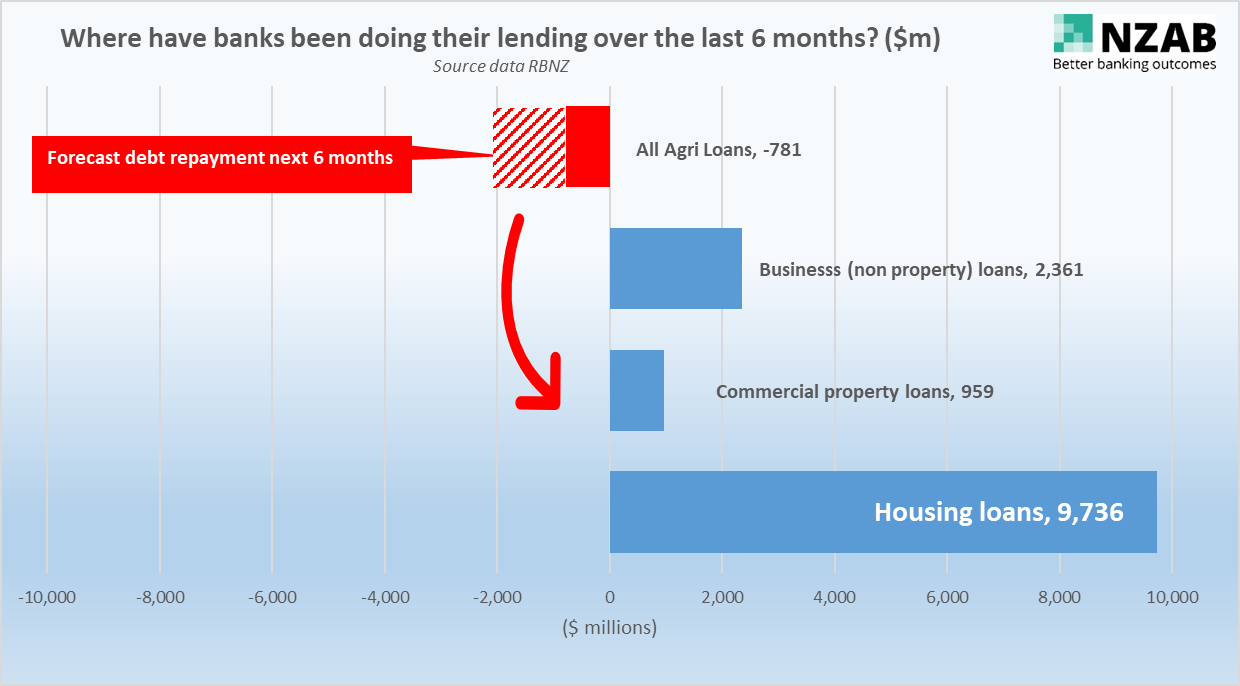 If our nation is to claw its way out of this economic crisis as best it can, we need to be acknowledging agriculture as an absolutely integral piece of the puzzle. Our hard-working farmers will lead our country through this situation and need all of their key partners supporting them. So it's alarming to realise that farm debt being repaid to banks has not been directed where it needs to be; back into agriculture!
While undoubtedly the reduction of debt in the Agri sector is a great thing (and it's even faster in the Dairy sector who have smashed $1.2bn off their debt in the last 6 months), the majority of that capital seems to have been used by banks to service other sectors, most notably housing. This rapid withdrawal of capital from the sector directly impacts confidence and asset values.
As advisors, we understand the rationale behind banks prompting the need for more debt repayment in the Agri sector and our farmers have clearly responded accordingly. BUT, shouldn't the capital collected be recycled back into the same sector, the very sector that will continue to provide stability in our otherwise suffering economy? Isn't that the best way for us to improve the sector?
So, what do we think banks should do?
Keep feeding capital to our agricultural sector!
By recirculating the repaid capital back into the agriculture sector this will enable our farmers to invest in productivity, and continue producing food that will keep our nation competitive on the international stage. The revenue we earn from export receipts will provide capital to bolster other areas of business as we start the long process of recovering from such a significant downturn.
For farming to remain in good health, extra capital needs to flow into areas that enhance productivity (e.g. investment in technology or backing better operators with further scale) or protecting existing productivity (investment to meet new environmental standards).
Despite the challenging drought conditions, the farming sector is performing the best it ever has - with very high yield levels. For the sake of our economy as a whole, it is imperative we ensure this trend continues.
At NZAB we are committed to helping our clients navigate these unprecedented and uncertain times so, stay tuned - over the next few editions we will endeavour to give advice and tools to help you make sure you are doing what you need to do to position your farming business well, so you can get the maximum level of support from your bank as possible