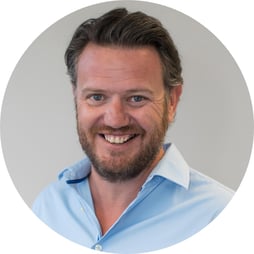 Knowledge is power.
Below is our quarterly snapshot on all bank movements, with source data from RBNZ for the period ending 30 June 2021.
We put this together so you can understand the increasingly complex forces at play driving access to capital and the cost of that capital.
Understanding this is critical - not only saving time and focus by putting your energy into the right parts of your credit process- but also to increase your chances of getting the right credit result.
In this edition: even though is only been 90 days since the last update, so much has happened in that time.
Bank lending continues to break records and nearly all of it in the home loan sector.
But for the first quarter in a long time, Agri has experienced a small growth in loans - could this be the turnaround?
Market share change analysis shows:
One major bank in freefall, but that same bank is also well set up for future growth with very low
non-performing loans and a good capital base.
One other bank has turned a corner after shedding dramatic amounts of Agri loans.
And it's probably no surprise to see the debt repayment coming nearly solely from dairy.
Conversely, horticulture debt continues to grow at well above market rates - is this a sign of a sector expanding, or are banks simply more expansive in this sector to re-balance their portfolios?
As always, if you have any questions, please contact us directly.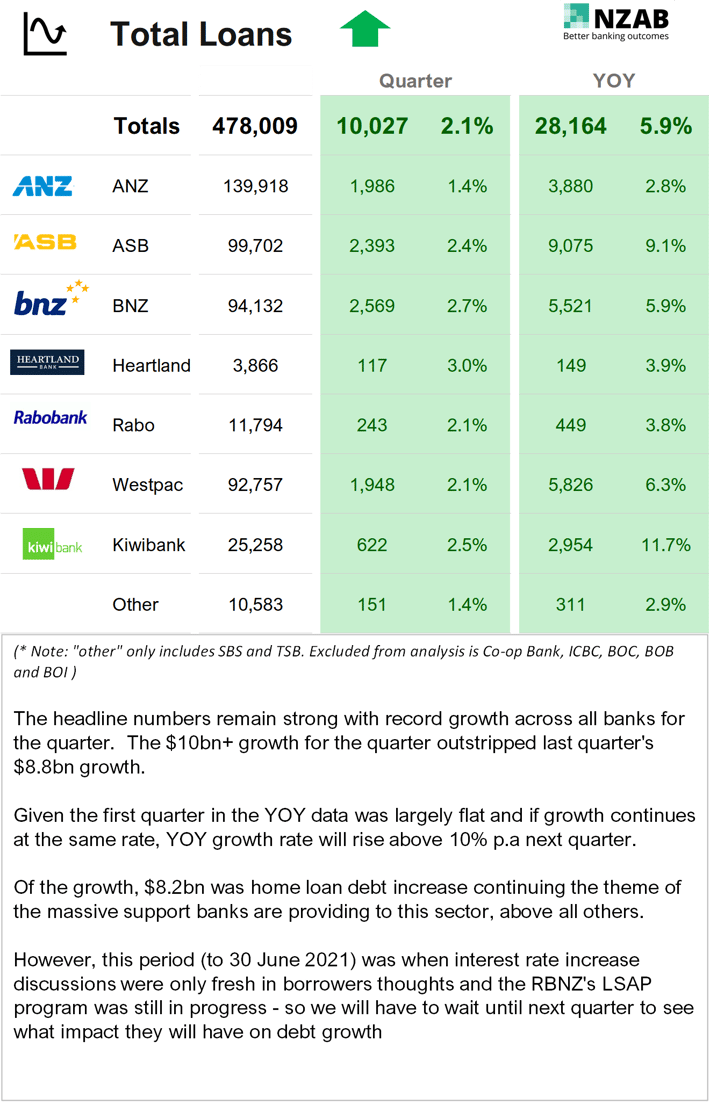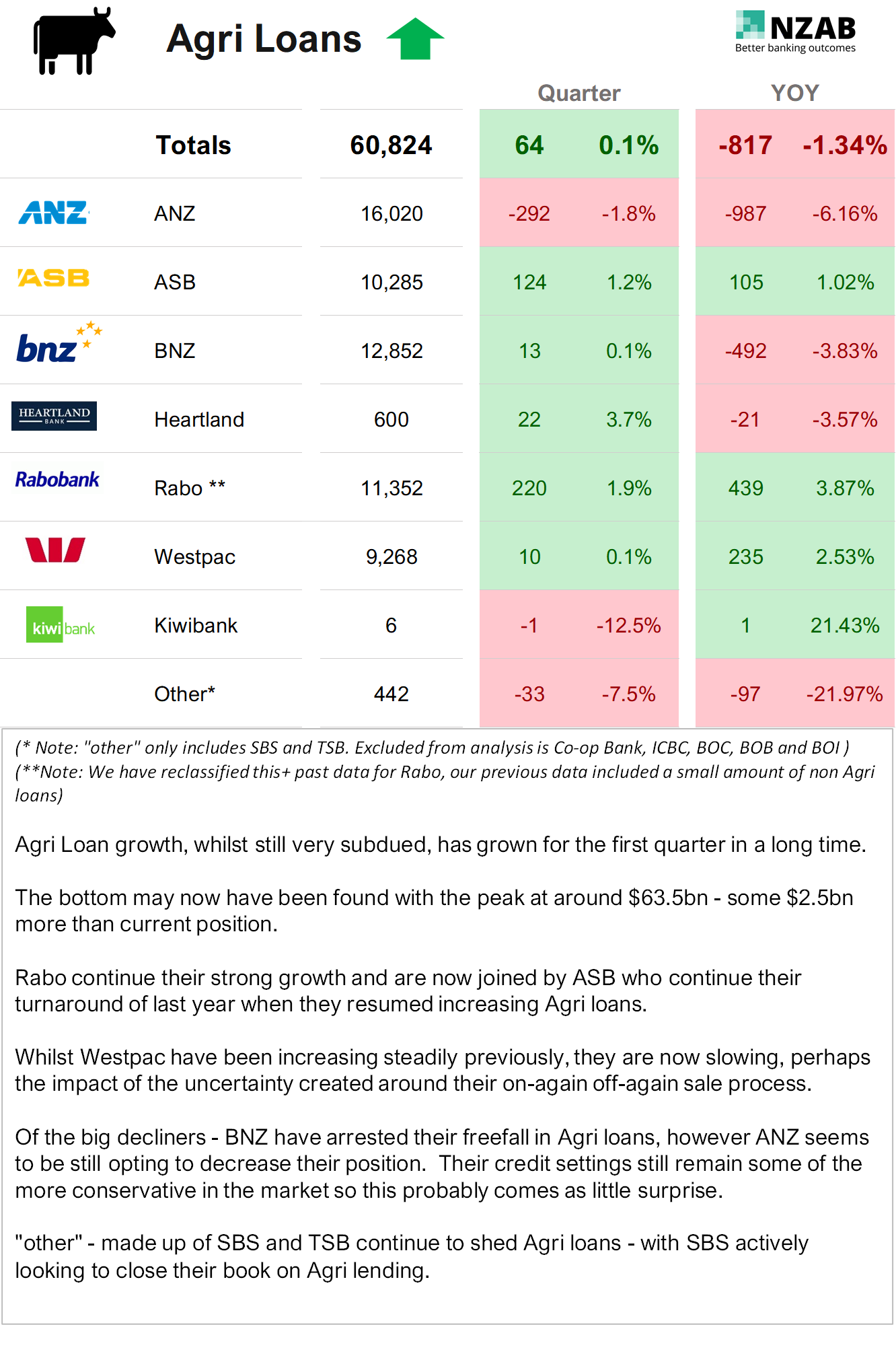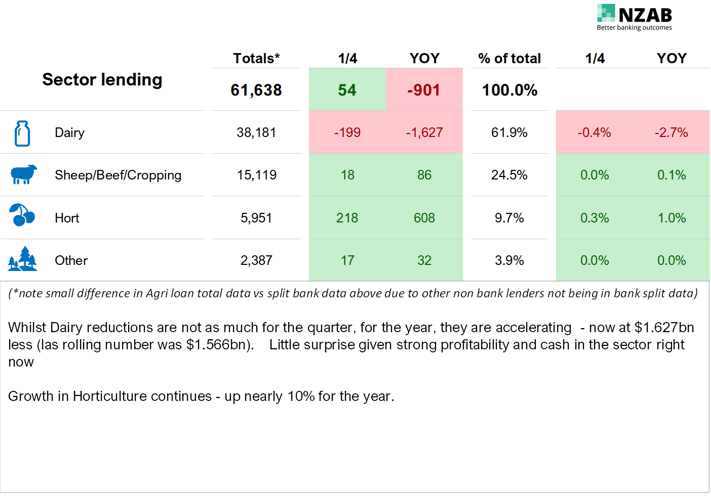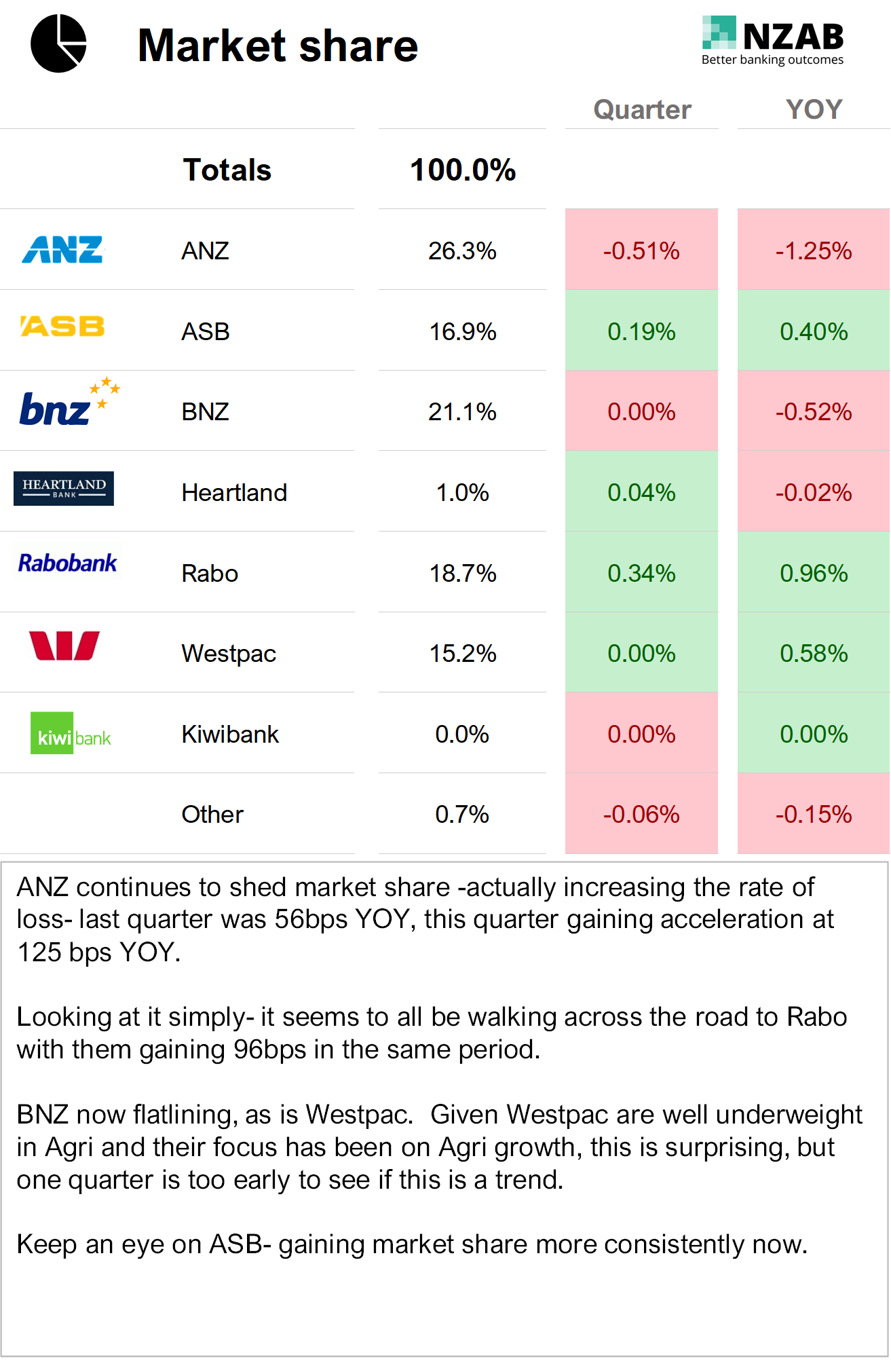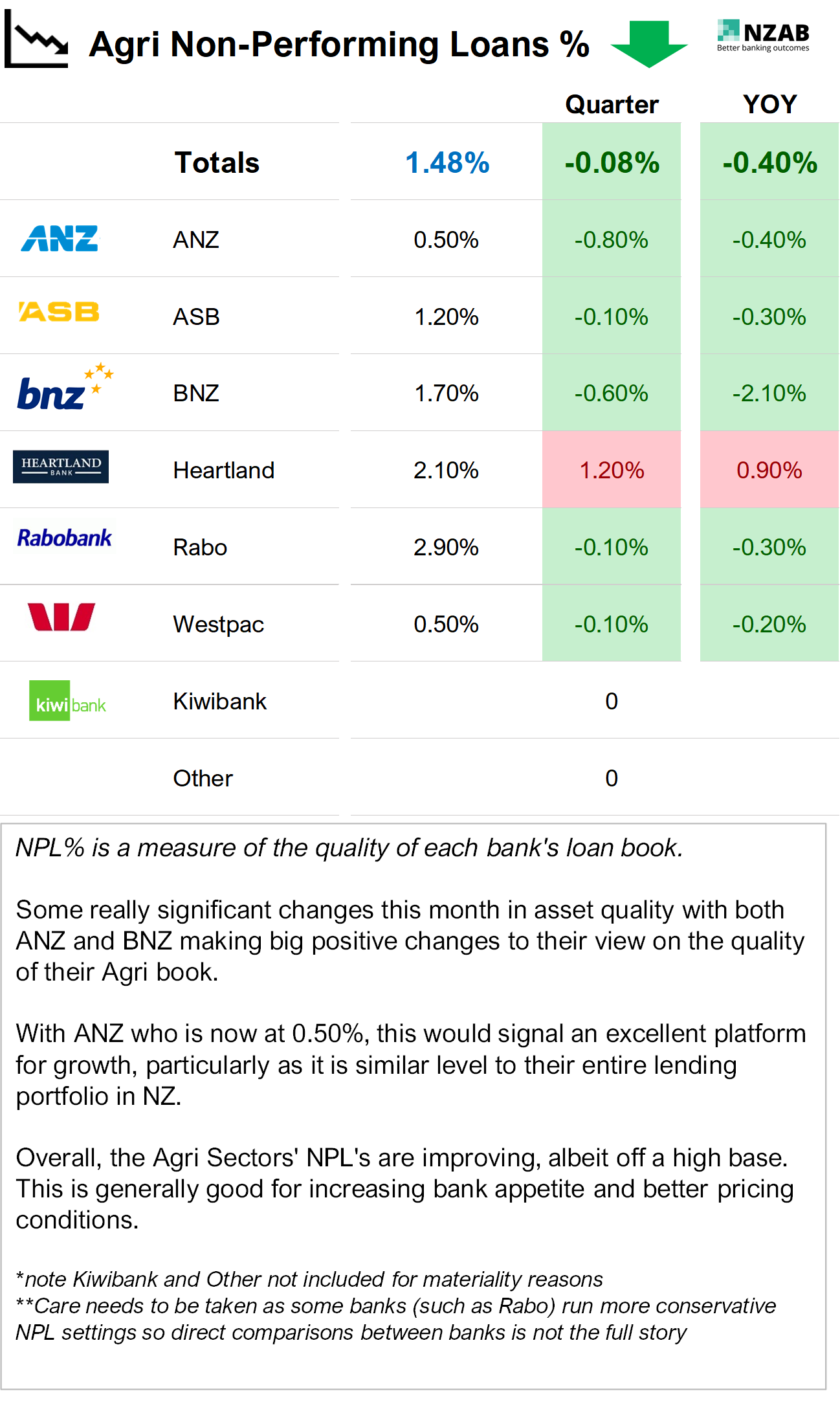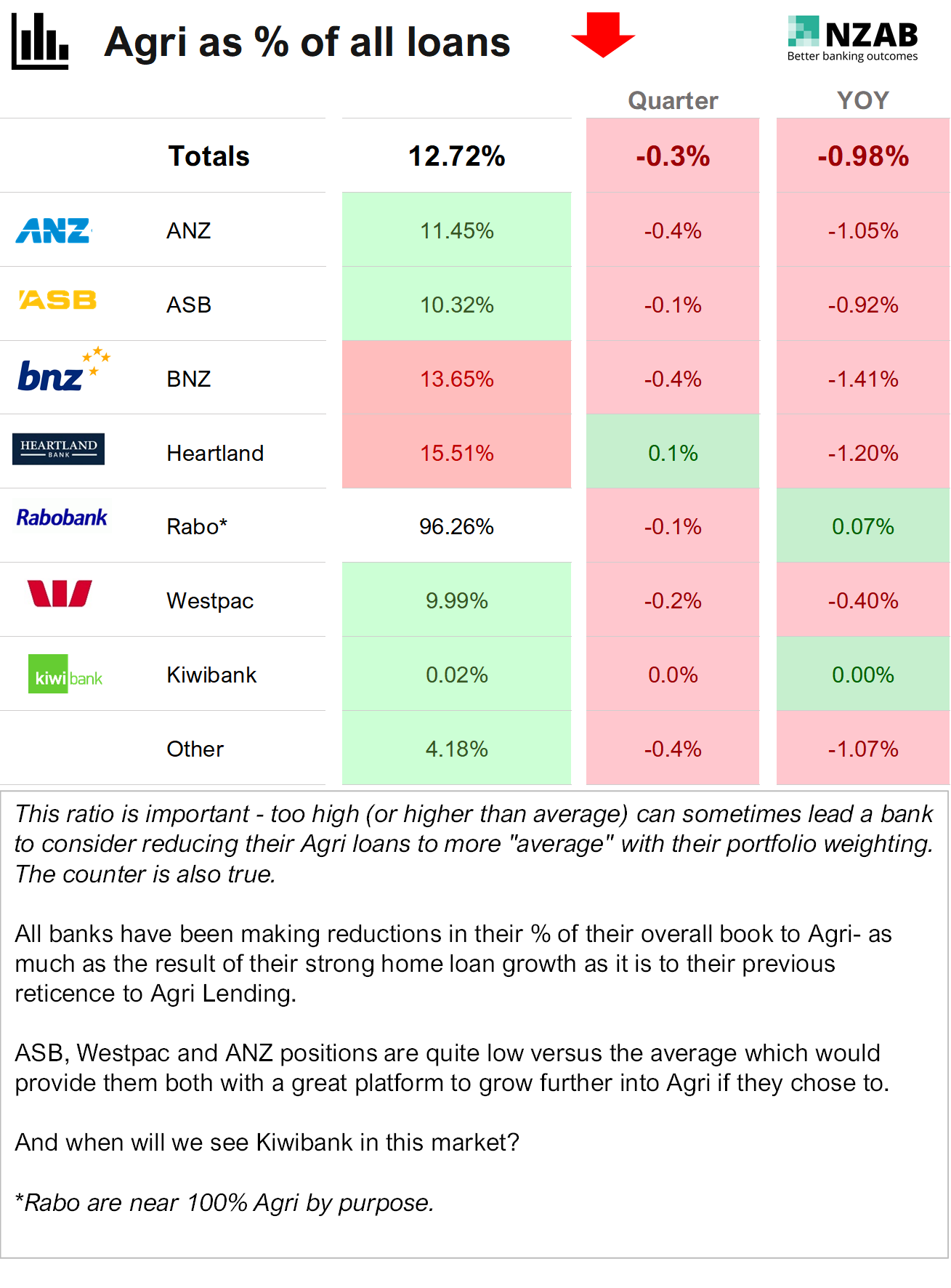 Who is NZAB?
Farming's very complex and you can't be an expert in everything. That's why the best farmers gather a specialist team around them. Our specialty is better banking outcomes for our clients.
There's no one better to work alongside you and your bank. With a deep understanding of your operation and our considerable banking expertise, we can give you the confidence and control to do what you do best.
We've been operating for four years now and we're right across New Zealand. For an introductory no cost chat, pick up the phone and talk directly to one of our specialists on 0800 NZAB 12.
Or if you prefer, Visit us at our website or email us directly on info@nzab.co.nz