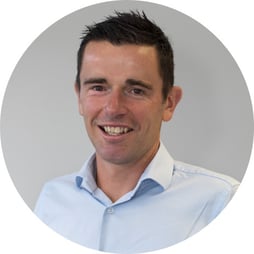 Every few months another 'most trusted" survey hits the media headlines, providing a bit of fodder for office and talkback conversations.
Most trusted brand, most trusted New Zealand celebrities (past winners including such luminaries as Suzanne Paul and Richie McCaw!), and most trusted professions (politicians not typically well represented!).
In a world of fake news, consumerism, brands and ideologies built around personalities, genuine trust is as valuable as ever.
Last week Andrew wrote a great article on succession, focusing on inter-generational businesses that have the quality, diversity and profitability to appeal to family and support positive succession outcomes. Without these dynamics, successful succession outcomes are hard to come by.
This week I would like to focus on a few other elements that will support succession, with a central focus around trust.
I read an article recently that described the three core elements of Trust.
The article was focused on what breeds trust in organisations, but the principles can be applied to any situation where trust is critical to a positive outcome or experience. The elements were:
A mindset built around genuine benevolence – that is, that you feel that the party you are dealing with has your best interests at heart. That doesn't mean a fair and balanced commercial outcome can't be achieved or is given away, but it means that you have confidence that the other party is genuinely interested in your success, your satisfaction or in meeting your key needs. And critically, that they will do it on a sustained basis, not just a one-off transaction.


Competence – this is pretty simple. At the core of any relationship that has a high degree of trust is the confidence that the other party is competent – that they can do the job, provide the service, run your organisation, provide great advice – with an appropriate level of skill or execution.


The ability and willingness to resolve disputes – any relationship will have times where tension is high, or parties aren't seeing eye to eye. A relationship that is built on trust will have the ability to navigate these times and find a solution and outcome that allows all parties to move on with the relationship intact (and possibly strengthened).


So how does trust relate to positive succession outcomes
(and running a successful business)?
When you think about it, trust is at the core of succession in so many ways. To achieve a positive succession outcome, you need to trust:
Each other – the base of everything else that goes into a succession process. Do you have trust in each other? Do you have confidence that those involved have your best interests at heart? Are you able to be open and honest with each other, knowing that sharing openly won't be used against you? Do you exhibit trust when setting up the ongoing structure of the business? And have you earned trust?


In advisors – invariably, a well-managed succession process will involve a group of advisors. In some cases, these advisors will have an execution role – legal framework, ownership structure, funding solutions etc. In other cases, an advisor will play a key leadership role in facilitating the succession process and being a part of the ongoing execution. Whatever the role they play, having the ability to trust your advisory team – the faith that they are working for you, that they are competent to do the job you are asking – is critical. Trust is also at the core of holding all these parties to account for their own performance and execution.


To put the right people in the right roles – as Andrew pointed out in his article, a great business is key to succession. And a great business has the right people on the bus and puts the right people in the right roles. Whether that be operationally, or at advisory or governance level, being prepared to make the hard calls on key people and trust in their abilities is key.


To be held genuinely accountable – again, another fundamental value of a great business. Having built a clear strategy, having plotted a deliberate pathway, having developed excellent systems for monitoring performance – are you prepared to be held accountable to all these elements?


To let others, have control or influence in your business – this can be one of the hardest things to achieve. Having built a business over decades, being in control of most aspects operationally and making all the decisions, are you prepared to let others in? What do you need in place to be able to trust that the people coming in to run the business, drive decision making or provide governance or strategic support are trustworthy? Or what is it about yourself that you need to get comfortable with, to allow yourself to trust these people?


The process – there are rarely quick and easy solutions to succession. These are processes that take time and energy and patience and leadership. And at times you will be frustrated, or feel things aren't moving quickly enough or in the right direction. But if you have laid out a clear process, with clearly defined roles and responsibilities, at times you will need to just sit back and trust the process.


To let go!

– possibly the last and the hardest step. Trusting your process, the people around you, the plan and the structure and being able to step back and let go.




We work with many businesses at various stages of the succession process.
Trust doesn't get built overnight. It's built on great communication, on openness, on transparency, on a willingness to let go and on the confidence that there is a level of competence from all involved that inspires trust.
When there is trust – and where succession is done well, what does that look like? And what has led to that point?
When I draw on personal experience, the businesses I see doing this well exhibit the following characteristics
Starting early – and the earlier the better


Communication – an environment where open and honest communication is encouraged, and where people feel like they can articulate their needs and be heard and understood


Transparency – being open and transparent about what the business is, how it is performing, what its strategy is, what are its strengths and weaknesses. Being honest about what the exiting generation wants and needs. And having an environment where the next generation feels the same.


Clear expectations – what do you want personally, and what do you expect of others?


Leadership – who is going to drive this process. Who has the competence and mindset to see a truly great process from beginning to end?


Independence – getting the right people around the business, people who genuinely want to see a great outcome and will go on the journey with you. Too often we see a "succession plan" – a document that lays out some needs and a structure, but no pathway to a successful endpoint. Great independent support will be there right through with you, playing a key role in successful execution.


And of course, a great business – one that everyone wants to be a part of.


And the last element that often gets missed is to have some fun!
Being able to build and transition an inter-generational business is something to be immensely proud of. Yes, there will be bumps along the way, but you are achieving something that few businesses have the opportunity to do. That should be a satisfying and fun process, something to cherish and appreciate.
No successful and sustainable relationship exists without trust.
And successful and sustainable relationships are at the heart of succession and running strong businesses. At NZAB, trust is our highest priority. We exist to see our clients succeed, and every month we are measured on that. We employ the best in the market, with years of knowledge and experience and the know how to help you navigate the challenges of succession, the challenges of building a business that people want to be a part of.
So, trust the process!

Who is NZAB?
Farming's very complex and you can't be an expert in everything. That's why the best farmers gather a specialist team around them. Our specialty is better banking outcomes for our clients.
There's no one better to work alongside you and your bank. With a deep understanding of your operation and our considerable banking expertise, we can give you the confidence and control to do what you do best.
We've been operating for four years now and we're right across New Zealand. For an introductory no cost chat, pick up the phone and talk directly to one of our specialists on 0800 NZAB 12.
Or if you prefer, Visit us at our website or email us directly on info@nzab.co.nz