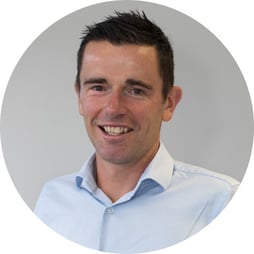 We spent a few days in Cromwell with the kids at the end of the last school holidays. After a fairly long and dreary Timaru winter it was nice to escape to the open spaces of Central Otago.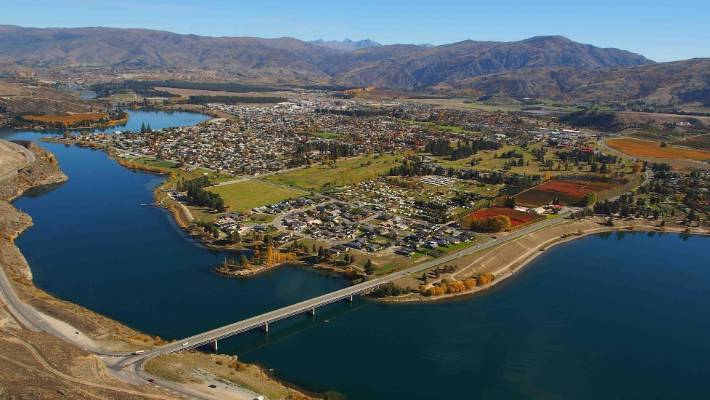 Like much of the region, Cromwell is changing rapidly. Lots of building activity, plans to re-develop the town center, and the continued influence of the horticultural sector make for a vibrant atmosphere, even with tourists largely absent and businesses feeling the ongoing effects of closed borders.
The current activity is a continuation of the evolution of the town over the last 150 years from gold rush to fine wool booms to hydroelectric development, through to the modern-day pillars of horticulture and tourism, the region has a fascinating history.
One morning while we waited for the temperature to creep above zero before embarking on the days activities, my son was reading a chapter of a history book focused on Nintendo. For those of you with kids, there might be a game console made by Nintendo somewhere in the house (or you may have memories of the old Gameboys if you are of my vintage!).
Being inquisitive folk, we decided to do a deep dive on the history of Nintendo, and its really interesting.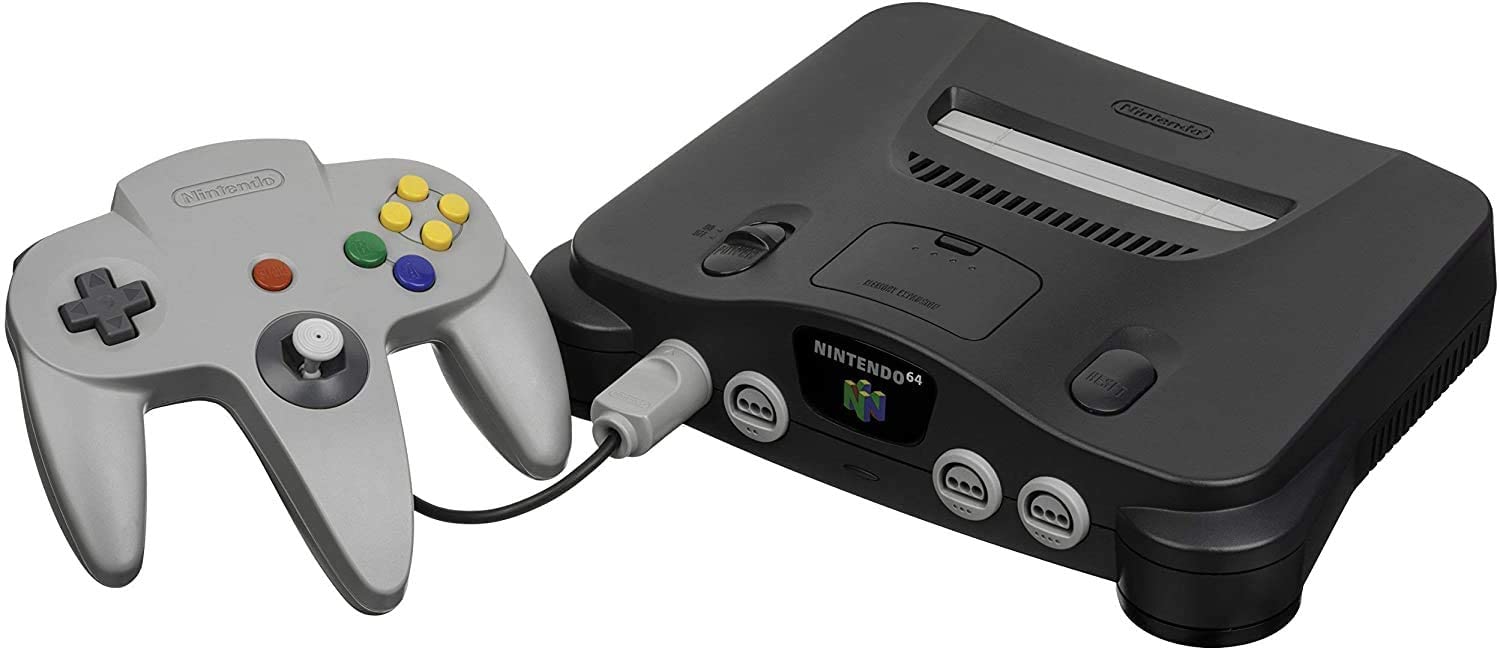 As a company, it dates back to Japan in 1889, founded by Fusajiro Yamauchi. Originally called Yamauchi Nintendo (meaning leave luck to heaven), it got its start producing handmade "Hanafuda" or playing cards.
A fascinating succession process followed over the next 50-60 years, including a son-in-law adopting his wife's last name! But Nintendo continued to focus on its core business, becoming the first Japanese company to produce plastic playing cards.
In the 1950's the company begun to realise the limitations of its singular focus, partnering with Disney to produce Disney themed cards and books to sell into the Japanese market. At the same time, Nintendo listed publicly, and with an infusion of capital it began to diversify even more including a taxi company, food production and a "love hotel" chain!
Struggling in a competitive market, the company happened to identify a maintenance engineer working within one of its plants who had a particular gift for robotics and electronics. There began an evolution into the earliest days of electronic gaming, riding the innovation of its engineer and some strategic alliances to be at the forefront of the burgeoning gaming industry.
From a company producing handmade cards, to the worlds largest gaming company – it's quite an evolution. Much like Cromwell, Nintendo has been forced to adapt, to shape itself to the demands and needs of more modern societies, to remain close to its customers, and to remain current. And like Cromwell, it's thriving.
Today's farming businesses are no different. The world is rapidly changing, and farmers are being forced to adapt and evolve to keep pace with both regulatory and consumer demands. Change is constant, and its pace is likely to keep increasing.
So, what are the key elements of the Nintendo story that are applicable to today's businesses?
Access to Capital
The Nintendo story evolved at pace once it listed publicly. The injection of external capital gave it the flexibility to diversify and the confidence to try new things.
Not all those decisions paid off, but it built a culture of innovation and curiosity that infused the company with the confidence to do things like promote a junior maintenance engineer, to partner with other businesses and to invest time and energy into a future focus.
Now, I'm not for a second suggesting a public listing, but the reality is that a stable and strong capital base is key to navigating any changing landscape, and to having the confidence to continue to look forward and invest.
A Family Business That Evolved
Aside from the unconventional practice of getting sons-in-law to take the family name, Nintendo is a fascinating study in how a family business evolved over time.
We work predominantly with family businesses, and what stands out is the values those businesses hold with highest importance, and how those values drive philosophy and vision. But where we see real progress is when those family values are augmented with elements of corporate rigor.
Whether that's via more formal governance, diversity of balance sheet, key advisory support or some other mechanism, the process of building a professional structure around the family operation so often results in a business that is far more adaptable and embracing of change
The Ability to Look into the Future to See Trends and Tailwinds
For 60 years Nintendo stuck largely to its lane, building a somewhat successful business off a singular product base.
But recognising the limitations of what it was producing, it went actively searching for ways to diversify. This curiosity didn't always lead to successful outcomes, but what it did do was change the culture of the company. With a much more confident and innovative mindset, Nintendo was able to position itself for change, embracing new pathways for the company.
As another example, the link below is to a talk that Geoff Ross gave to a conference earlier in the year. It talks about tailwinds and change and provides a really cool perspective from someone who has built businesses in a range of sectors.
https://www.youtube.com/watch?v=fH8daNDuBOw
The Right People
The fortunes of Nintendo changed when a maintenance engineer from a random plant was noticed by the right people. With an innovative mindset and the support of senior management, this engineer took the company in a completely different direction.
Getting and keeping the right people in your business, and having the right support around your business, are absolutely key to adapting to change.
Diversification
Diversification was critical.
Firstly, it kept the company relevant in a more modern world. Secondly, it changed mindset. It forced the company to look at other products, other trends and other tailwinds it could be part of.
Step Out of Your Own Business and Industry
Making traditional Japanese cards is a pretty conservative business model! And yet over a century later Nintendo is at the forefront of a technology driven industry. Many factors lead to that evolution, but one key element was looking outside its own box, being curious about other companies and other industries.
Increasingly at NZAB we are working with businesses outside the Agri sector. Seeing a different model, a different industry and its unique dynamics is hugely refreshing and challenges you to think more laterally.
When was the last time you went and looked at a different business or did a deep-dive on another sector?
Partnerships
From an initial partnership with Disney, through to later alliances with companies like Microsoft, Nintendo remained open to partnering with the right companies when there was a strategic fit or when the partnership would fast-forward their own development.
Partnerships can take many forms – from capital and expertise through to just good advice and guidance. Whatever it is, finding the right people to get alongside is a key element of successfully navigating change.
A Clear Strategy (and Vision)
If you are a regular reader of our content, you will have seen strategy coming through as a regular theme! There's good reason for that – having a unifying vision and strategy is a key element of any business.
But it's especially important in times of change and uncertainty.
I've recently been working through a strategy process with a business I am involved with, and one of the pillars of that strategy is to allocate resource to new opportunities. By having a specific and measurable part of strategy that is solely about the future, management is now tasked with (and enabled to) allocating time and resource at looking for ways to adapt and position the business to take opportunities when they arrive.
Rather that fearing change, embrace it, make it a part of what you do.
Nintendo has been in business over 130 years. That's an extraordinary legacy. But we have similar examples in New Zealand.
I have a client who celebrated their 101st anniversary earlier this year. Through multiple generations that business has evolved itself, adapting to the challenges of the day and taking opportunities when they have presented. And now its positioning itself for the future – implementing formal governance, developing a future focused strategy, empowering the next generation to make their mark on the business, and being open and curious to new ideas and new ways of doing things. Like every other business it will face challenges and change, but it can look forward with excitement to its future, and to bringing future generations into an exciting and adaptable environment.
I love working with businesses that embrace the future, that get excited by it. Yes, agriculture is facing challenges, facing things that look difficult and will change the way business is done. But I can't think of another industry with a more exciting future if it can adapt and transform itself. We have innovative farmers, we have incredible natural resources, and we have a history of evolving and adapting in the face of change.
Where else would you rather be?

Who is NZAB?
Farming's very complex and you can't be an expert in everything. That's why the best farmers gather a specialist team around them. Our specialty is better banking outcomes for our clients.
There's no one better to work alongside you and your bank. With a deep understanding of your operation and our considerable banking expertise, we can give you the confidence and control to do what you do best.
We've been operating for four years now and we're right across New Zealand. For an introductory no cost chat, pick up the phone and talk directly to one of our specialists on 0800 NZAB 12.
Or if you prefer, Visit us at our website or email us directly on info@nzab.co.nz